Fashion & Industrial Apparel
Explore Our Wide Range of Fashion & Industrial Apparel and Accessories for Every Style and Need
We are a leading brand in designing and selling high-quality garments and accessories, specializing in neck gaiters. We take pride in offering unique and original products that combine fashion-forward designs with industrial elements, creating bold and cutting-edge styles.
At our company, we are driven by innovation and creativity. Each neck gaiter we design is a work of art in itself, carefully crafted to capture attention and embody the adventurous spirit of our customers. Our team of talented and experienced designers is dedicated to pushing boundaries in fashion, blending styles and trends to provide you with one-of-a-kind and exclusive pieces.
We not only focus on aesthetics but also strive to deliver the highest quality in every garment we produce. We use premium materials and advanced manufacturing techniques to ensure that our products are durable, comfortable, and functional. We understand that quality is essential when it comes to garments that accompany you on your daily adventures.
Our mission is to empower you to dare to be different, to break the barriers of convention, and to stand out from the crowd. Whether you're looking for a neck gaiter that defines you as a fashion force or reflects your rebellious and daring spirit, we are here to help you find the perfect piece that complements your unique style.
In addition to offering exceptional products, we strive to provide impeccable customer service. We value our customers and are committed to providing an unparalleled shopping experience. From the moment you enter our online store until you receive your product in your hands, we ensure that every stage of the process is easy, secure, and satisfying.
In summary, we are a cutting-edge company dedicated to designing and selling high-quality neck gaiters with fashion-forward and industrial designs that are rugged, daring, original, and dynamic. We are passionate about fashion and individuality, and we strive to provide you with exceptional products that help you stand out on any occasion. Join us and discover a new dimension of style and adventure!
UPF 50, Quick, Moisture Wicking, usage for Fishing, Hunting, Running, Biking.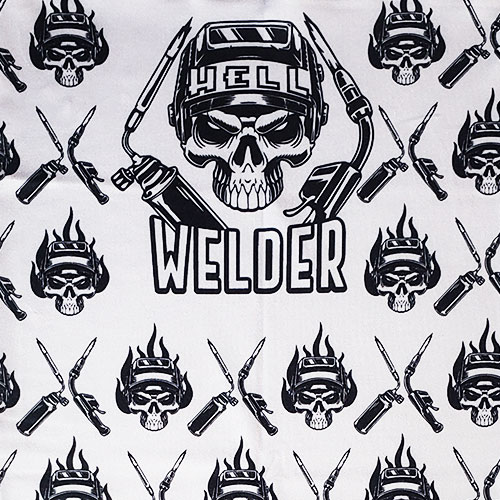 Explore the Latest Trends in Neck Gaiters and Daring Fashion
Our clients love us, here are a few of their quotes.
These fashion accessories are a game-changer! Perfect blend of style and functionality. Love them!
Sarah Johnson
he industrial apparel I bought exceeded my expectations. Top-notch quality and durability
David Thompson
Amazing selection of trendy fashion items. Always receive compliments when I wear their products!
Emily Rodriguez
Their accessories are a must-have! Great attention to detail and superb customer service
Michael Davis